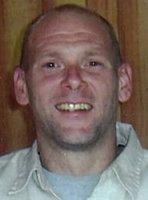 Brent Allen Inman
Medford and Old Town – Brent Allen Inman, 48, left this world on July 28, 2018. He was born January 7, 1970, at James A. Taylor Hospital in Bangor, the son of Robert and Mary (Moore) Inman. Brent fought a short but brave battle with stage 4 melanoma and passed from cardiac arrest. He was a good soul with a kind heart and will always be remembered that way by those closest to him.
Brent was predeceased by his father; his step-father, Robert Agrillo; father-in-law, Dennis Pehrson, Sr.; step-brother, Michael Agrillo; uncles, George Moore and H. Robert Moore; his aunt, Sandra Moore; and paternal, maternal and step-grandparents.
He is survived by his mother, Mary Agrillo of Medford; wife, Denise and her son, Michael, of Indian Island; two sons, Jorden Goode and Tyler Inman; step-sister, Lisa Agrillo and her fiancé, Gary Allard, of Winterport; brother-in-law, Dennis Pehrson and wife, Irene, of Indian Island; cousins, Brian Moore and family of Pembroke and Jonathen Moore and family of Portland; a step-niece and family; a step-nephew and family. He will be remembered by his best friend, Steve Lagasse of Bangor, and special family friends, Ray and Rose Libby of Medford. Brent's family extends a very special thank you to the Three Rivers Ambulance crew in Milo.
At Brent's request there will be no funeral services. Arrangements are in the care of the Lary Funeral Home. Condolences may be expressed at www.laryfuneralhome.com.