The funeral directors at the Lary Funeral Home urge you to discuss your wishes and plans with your family.
A carefully pre-planned funeral service can also be the most comforting to your family members, as it prepares them for decisions that can be both emotionally and financially difficult at a time of death. By discussing plans in advance, you can take all the time necessary to make the best decisions about the type of ceremony and burial procedures preferred. One of the most caring things that you can do is to leave behind the details and information that are necessary for these final arrangements.
There is no financial obligation with pre-planning at the Lary Funeral Home. Many people choose to set funds aside for future services, either in part or in full. We will gladly discuss and arrange any payment plan to suit your family's individual situation. Please feel free to ask any questions or to discuss any options that would be convenient for you.
Advantages of Pre-Planning
Pre-Planning will express your wishes.
Pre-Planning helps your family making difficult decisions at a difficult time.
Pre-Planning can give you and your family the security and satisfaction of knowing that all the arrangements have been planned and/or paid for.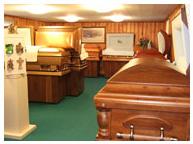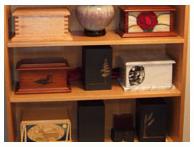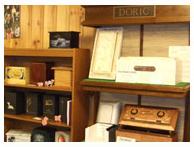 ​

Try to remember that the services you are arranging are about you, and for those loved ones left behind. This is a time for families to gather together, to honor, to remember, and to comfort one another.
The following form provides information that we use to complete certain legal documents, such as a Death Certificates, Burial/Transit Permits, or cremation authorizations. While many people write their own, this also gives us a basis for an obituary, which a family can then adjust to their liking. Complete only what you are comfortable with; it will be kept confidential at the Lary Funeral Home and be on file when it is needed
Our Funeral Home Is Proud to Be Family Owned and Operated
Dedication to personal and caring service.