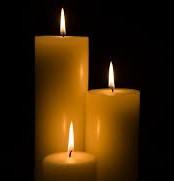 Obituary of Wayne Evans, Sr.
DOVER-FOXCROFT-Wayne W. Evans Sr., 83, passed away May 8, 2017 at his residence in Hibbards Skilled Nursing and Rehab Center. He was born Sept. 28, 1933, in Brockton, Massachusetts, a son of Arthur and Violet (Bates) Mead and adopted by Harrison and Verna Evans.

Wayne was a graduate of Memorial High School in Middleboro, Massachusetts. At the age of 7, he became one of Jehovah's Witnesses. For the past 77 years, his worship was a focal point of his life.

He is survived by three sons and their wives, Wayne Jr. and Vonnie of Burlington, Barry and Candice of Old Town, and Shawn and Jennie of Ripley; seven grandchildren; five great grandchildren; and two great-great grandchildren.

A memorial service will be held 3 p.m. Sunday, May 21, at the Milo Kingdom Hall of Jehovah's Witnesses, 472 West Main Street, Milo.
Our Funeral Home Is Proud to Be Family Owned and Operated
Dedication to personal and caring service.