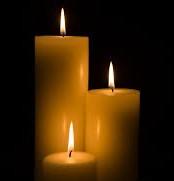 John J. Willinski, Jr.
Milo- John J. Willinski, Jr., 92, died peacefully April 10, 2018, at Hibbard Nursing Home, Dover-Foxcroft, with his family by his side. He was born November 10, 1925, in Lakeview Plantation, the son of John Sr. and Doris (Hoxie) Willinski. After high school, John served the U.S. Navy proudly before a career as a car repair supervisor for the B&A Railroad.
He is survived by two daughters, Rita Mountain of Dover-Foxcroft, and Nancy Willinski of Milo; three sisters, Lillian Weiskerchen of Millinocket, Betty Willette of Brownville, and Mary Ann Bragan of Milo; six grandchildren, Todd, Eric, Melissa, Michael, Ryan, and Jason; 12 great-grandchildren; and many nieces and nephews. John was predeceased by his loving wife of 67 years, Eileen (McCleary) Willinski in 2012; his loving daughter, Patricia Lord; and two brothers, Lawrence and Vernon Willinski.
A private graveside memorial service with military honors will be held this summer. Burial will be in the family lot of the Evergreen Cemetery, Milo. Arrangements are in the care of the Lary Funeral Home. Messages of condolence and memories may be expressed at www.laryfuneralhome.com.