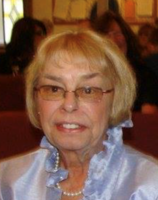 Donna M. Spack
Guilford- Donna M. Spack, 65, wife of Zigmond W. Spack, passed away March 29, 2018, at her home. She was born August 3, 1952, in Skowhegan, the daughter of Donald Lessard. and Rita (Jarvis) Lessard. Donna worked for many years with her husband operating their trucking business, Z.W. Spack Trucking. She enjoyed attending the Fryeburg Fair, fishing, bar-b-que's, and her great grandchildren, who always put a smile on her face. Donna will be remembered for her famous baked beans.
Donna was predeceased by her daughter, Lorrie Pratt, and her brother, Terry Lessard. In addition to her husband, Zigmond, Donna is survived by her three sons, Wade Bigelow, Ricky Spack and his wife, Dawn, and Randy Spack and his significant other, Robin Corson; nine grandchildren, Darin Spack and his wife, Brittany, Jessica Gilbert and her husband, Jim, Briker Raye, Kjersten Merrill and her husband, Austin, Sheila McEwen, Alyson Zappala and her husband, Joseph, Taylor Stewart, Zachery Pratt, and Bailey Spack; brother, Alan Lessard; sister, Jody Wyman, son-in-law Richard Pratt; special friends, Diane White, Ron Raymond, Niki Lacey, and Bonnie Bearor, and many great-grandchildren, nieces, nephews, and cousins.
Services will be announced at a later date. Arrangements are in the care of the Lary Funeral Home. Messages of condolence and memories may be expressed at www.laryfuneralhome.com.