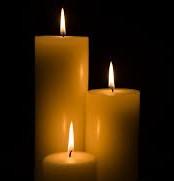 Beth E. Tompkins
Greenville - Beth Tompkins died on January 9, 2018 in Greenville at the C. A. Dean Memorial Hospital. She was born in Greenville on March 12,1929. She was the wife of the late Avon Tompkins. She is survived by her two sons, Donne and Mark Tompkins, both of Greenville, and daughter, Bette and her husband, Jeffrey Benton, of Tucson, Arizona and South Portland, Maine. She is survived also by grandsons, Justin Tompkins and Seth Tompkins, both of Maine, and granddaughter, Amie Tompkins of Costa Rica.
Beth lived all of her life in Greenville and will be remembered for her kindness and generosity. Many will remember Beth as their "mail lady" as she faithfully served as contract mail carrier delivering the mail to Shirley Mills, Lily Bay, Beaver Cove, Kokadjo and Ripogenus Dam for over 35 years.
In addition to her husband, she was predeceased by her sister, Tricia Allen of Summerland, Florida, and her mother, Jessie Bryce of Greenville.
In the spring there will be a notice for a memorial service at the time of the interment at the Tompkins family plot in the Greenville Cemetery. Arrangements are in the care of the Lary Funeral Home. Condolences may be expressed at www.laryfuneralhome.com.